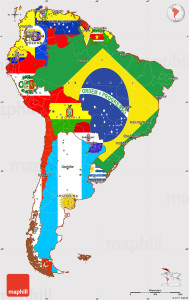 Dear Folks,
We will not be having a WUB general meeting in August.  Many of our members will be attending the 60th anniversary of Okinawan immigration to Bolivia, the 100th anniversary celebration at Campo Grande, Brazil, and the 3rd World Uchinanchu Conference/World Uchinanchu Business Network conference in Lima, Peru.  They have a very busy schedule ahead of them!
Uchinanchus Around the World
2014 Okinawan Festival Coming Soon!
Don't forget to sign up for Gomi Gumi at the Okinawan Festival!