Key to Uchinanchu Talk Story VI was "talk story" — people listening to the experts, talking with each other, and talking with the panelists and sometimes questioning them.  This kind of dialogue is necessary for the vitality of our uchinanchu community and for our democracy.
Each table was tasked with discussing what they heard about the US bases in Okinawa then coming up with a position statement or a question for the panelists. These were later inputted into a PowerPoint presentation for everyone to see.
Below are some pictures of the table discussions.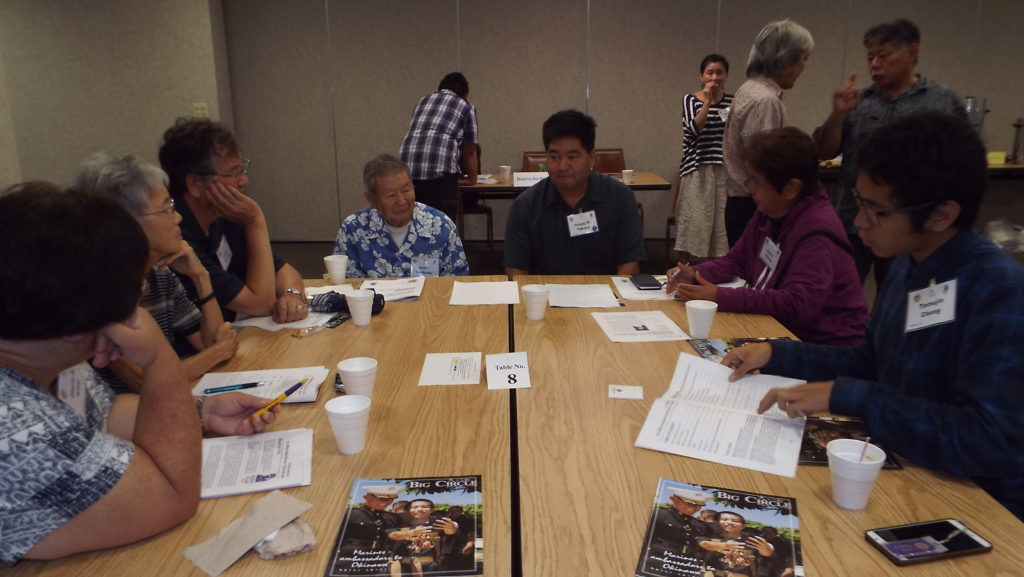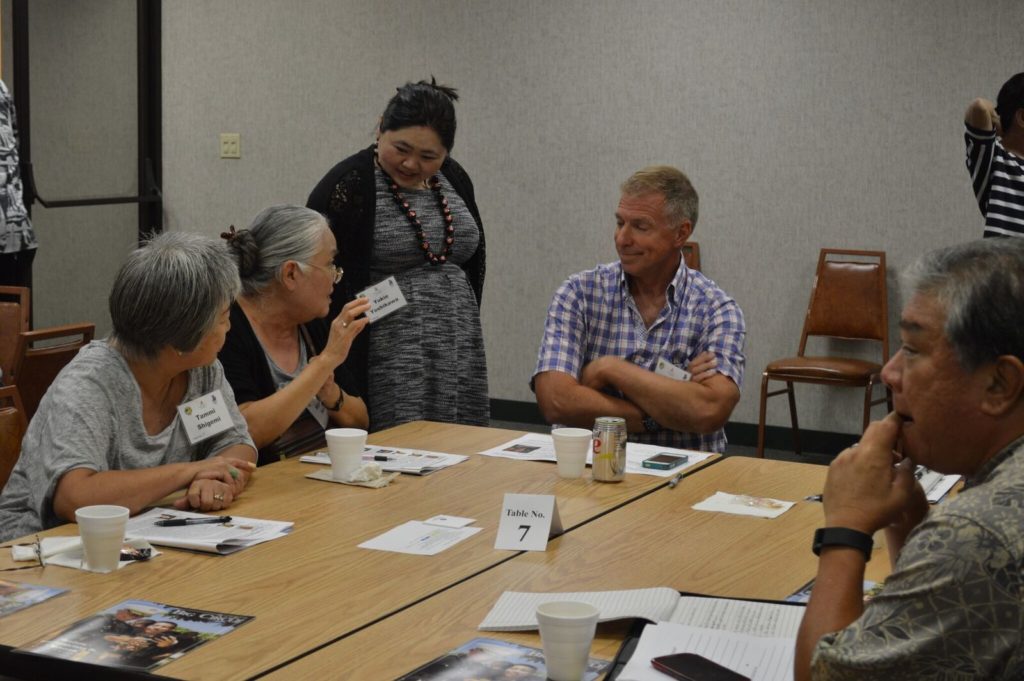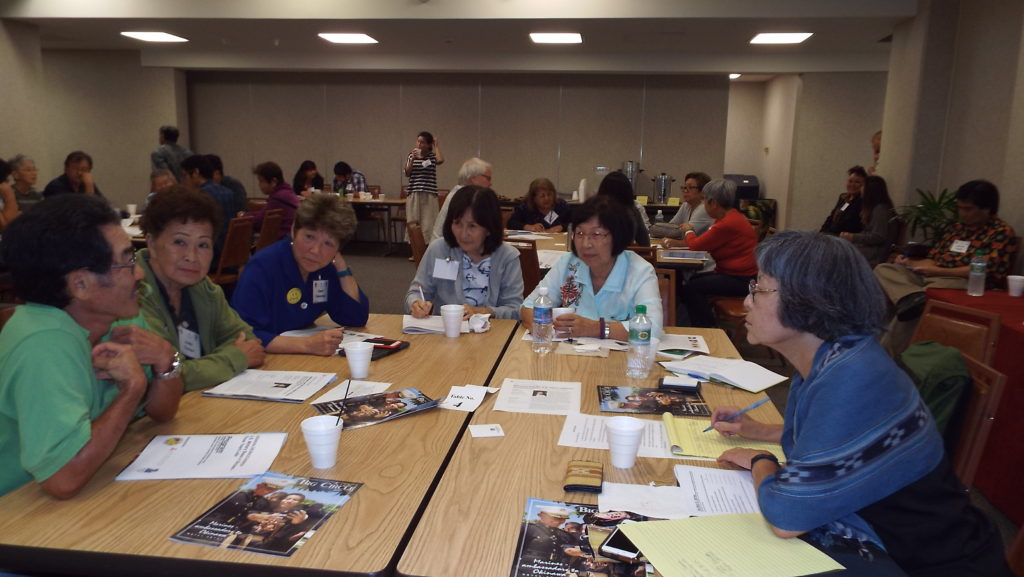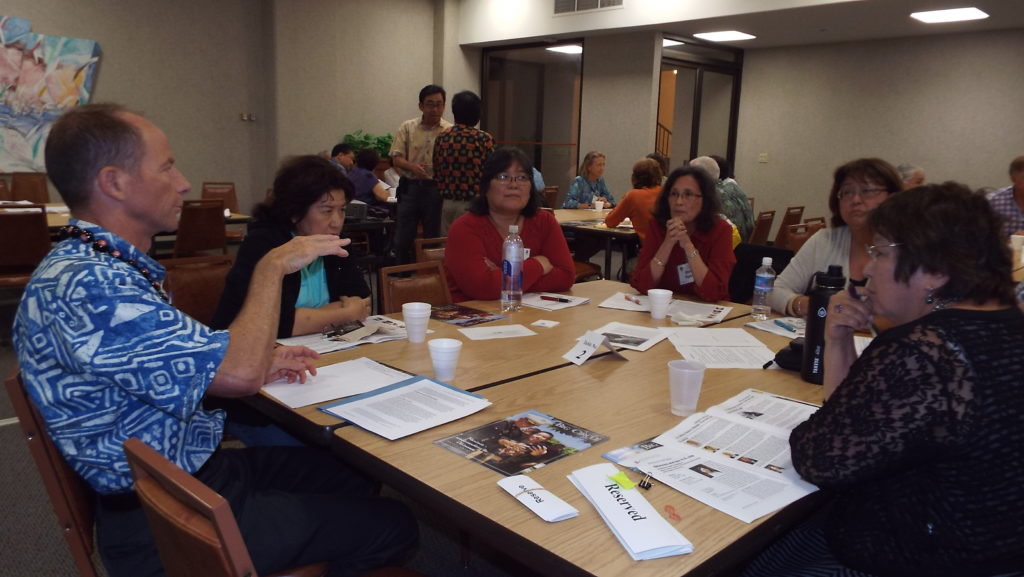 Position Statements and Questions from Table Discussions