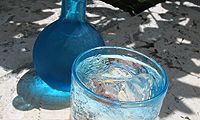 Agenda:
This month's meeting will be a briefing on the 2016 Taste of Okinawa, which is scheduled for April 30, 2016.
Active discussion will take place after the briefing by co-chairs: Roy Irei, Chris Pearce, and Akemi Martin.
Date:       September 10, 2015 Thursday
Time        6-8:30 pm
New Location!
Vineyard Zippy's  —  59 N. Vineyard Boulevard  532-4211

Parking is in the Zippy's lot and only in the Queens Medical Center lot.  No parking at Hosoi.